A 2020 Photo Essay: A Community in Quarantine; Memorial Day Weekend
Jackson Castelli ('22)
May 29, 2020
LONG BEACH, NY- Long Beach, Long Island, NY is the town that my family visits every summer. My Mom grew up in Rockville Centre, just ten minutes away from Long Beach. We now belong to the same beach that her family has gone to since the 1960's. 
Unlike the Hamptons, the town is small and doesn't attract much tourism. Long Beach has a tightly knit community of mostly blue collar workers (nurses, FDNY, NYPD, Port Authority, etc.) that have suffered through many devastating times, such as September 11, 2001 attacks and Hurricane Sandy. 
Over Memorial Day weekend, I took a bike ride around the town and took pictures that illustrate how the Coronavirus pandemic is affecting the area and its people. 
About the Contributor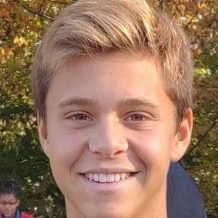 Jackson Castelli, Staff Writer
Jackson is a junior at the GCDS upper school. This is his second year at GCDS. He is on the rowing team, and also plays basketball and lacrosse. He's excited...