GCDS Senior Works With Local Doctor, Uncovers Possibly Dangerous Algae in Greenwich Waters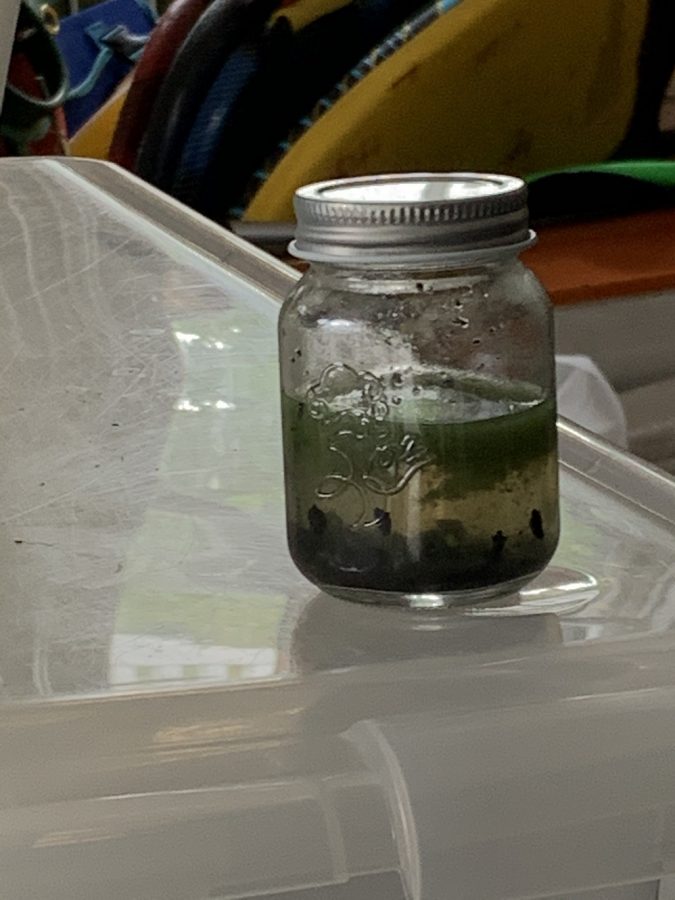 Devin Kwarula ('22), Summer Reporter
August 2, 2020
STANWICH ROAD/REMOTE SUMMER- Rising Senior Jack Linardos dedicated time during his summer break to research the bodies of water in Greenwich with pediatrician Dr. Caroline Martinez and her son, Luke.  Their research and findings uncovered an unsettling truth about some of the things that are lurking within the local waters that could be posing a dangerous threat.  
After discovering multiple algae blooms within some of the bodies of water in Greenwich with Dr. Martinez, Jack learned from his experiences with these algae blooms and why they're posing such a threat. 
"In nature, there are algal blooms – populations of algae – which are known to produce harmful toxins," Jack explained through an email interview. "These pathogens can enter through food, breathing, drinking, or even just being on the water; these algal blooms are known as harmful algal blooms or HABs for short."
After conducting a series of tests around the town of Greenwich, Dr. Martinez, Luke, and Jack made some surprising discoveries. 
"We found a majority of the bodies of water in Greenwich do, in fact, contain cyanobacteria which means that numerous people around town are at risk of exposure to the harmful effects of the toxins they produce. Our research, with some help from the EPA, will allow these HABs to be cleaned up to ensure safer, less toxic, water," said Jack
These harmful algal blooms (HAB's) which are showing up frequently in the Greenwich area are a product of blue-green algae which is a bacteria also known as cyanobacteria. These blooms tend to resemble some sort of foam, gunk, or mat that form on the surface of the water. 
According to an article written in ScienceDaily, "as more algae and plants grow, others die."
The dead matter that is leftover from the plants henceforth acts as food for the bacteria that decompose it. This then leads to an increase in bacteria within the water.
These toxins have been linked to well-known diseases such as ALS, Parkinson's, and Alzheimer's.
While this may be unsettling news to hear, according to Jack, there are certain ways in which these toxins can be identified, monitored, and or removed.
"If I were to address the general public on the matter I would first make sure they're aware of the body of water they frequently use,"  he explained. "It is known to contain HABs and if it has not been tested, I would order a blue-green test kit and test themselves since it's a very simple process."
However, Jack also emphasized how there also shouldn't be extreme worry over these recent discoveries. 
"To get sick or even ill from the HABs it requires large amounts of exposure over long periods of time for any of the effects to even show or pose a serious threat. This doesn't mean it's not an issue, it's just not something to trigger your anxiety or fret over."
It was suggested that as long as the community was aware of the toxins that were within the water, and as long as they were being tested, these HAB's could be identified and removed without much trouble. 
Jack acknowledged Dr. Martinez and thanked her for teaching him about the dangers of HAB's within the bodies of water in Greenwich. 
"This definitely couldn't have been possible without Dr. Martinez. She was our leader and she was always on top of things, reached out, drove us, tested, taught us, the whole lot."
---
Devin Kwarula is a rising junior who enjoys the field of interior design and loves creating captivating artwork. This article was written for the summer Journalism Lab practicum.