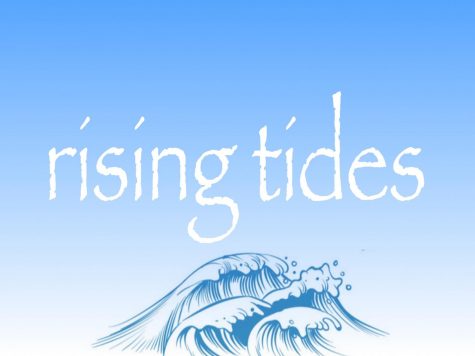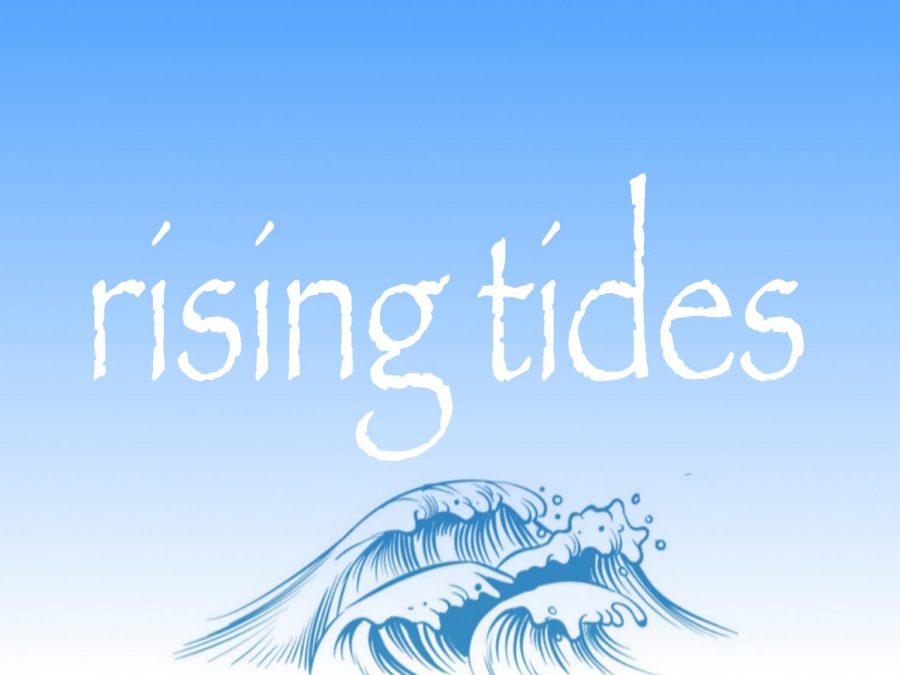 RISING TIDES: Tigers Interconnected to Deal Effectively with Stress
Charlotte Fisher, Kate Salomon, Tessa Loverro (all '22)
Hi All!
For our second newsletter before the end of the year, we wanted to share with you all the categories of common stresses during this time, talk about the unusual summer ahead of us, and share what our club's plan is for the upcoming school year.
Take a look at some ways to cope with end of the year stress as well as ways to make this summer less stressful during this uncertain time. 
From Kate:
Hi! For the second newsletter, I am focusing on how to cope with end of the year stresses and methods for time management. I'm sure you all are rushing to get to summer break…with last assignments just wrapping up or just finished.  Although some of you are out of creativity, energy, and steam and are counting down the minutes until classes are over, stay strong through the last days of school and beginning of summertime!
 End of the year stress
For me, every class has a build-up of assignments that I struggle to start and complete… I know this can be stressful! I am going through the same problems as you all.
To help you all cope and get through this, I have a couple methods to share that I use myself.
The first one: to make a to-do list of all the assignments and when they are due. This allows me to see the work I have in front of me while feeling organized.
Next, get the easier ones out of the way. For example, if you have a math worksheet and an English essay, get the worksheet out of the way. That way you can turn all your focus onto one subject.
Another method that has helped me through these stressful times is taking everything day-by-day. If you look at the whole picture and everything you have to accomplish, your stress will take over. Take every assignment and assessment one at a time and plan ahead so nothing is left until the last minute.
Lastly, if you feel as though your work is still too overwhelming to handle, reach out to your teachers as they are there to help out and want to see you succeed.
Methods for time management
As much as you may want to procrastinate and throw your computer on your bed and head downstairs, procrastinating now will only relieve your stress temporarily! By leaving assignments to the last minute, your quality will go down as your stress goes up.
Ways to improve time management and reduce procrastination are as follows: create designated time periods for homework, make a schedule and as much as you would like to, try not to do assignments in your bed — you will want to go to sleep instead!
Stay away from distractions, this means put your phone away and work in an area that is not crowded with others.
Develop a routine and set goals for yourself to accomplish every day. Most importantly, try your hardest and understand that everyone is struggling — you are not alone. Remember that setbacks are okay and we are all here to help!
From Tessa:
Let's talk about the summer. Everything is up in the air right now, in terms of what is reopening and how it is happening. But one thing is for sure: this summer will not be a normal one. If you are a high school student, you are probably in the same situation as I am right now.
Unless you have summer plans that do not involve lots of interactions with people, COVID-19 has probably thrown a wrench in your summer. Here is a slideshow of some ideas of what you can do now for the upcoming summer. 
First, camps. Sensibly, it is too risky for camps to open and most camps are not going to do so. If you find yourself in a situation where the camp you were planning on going to is cancelled, maybe search for online lessons that suit an interest of yours– this could be in an academic or creative area. You could work on college prep, such as SAT or ACT work, if you are approaching that process.
Next, summer jobs. Similar to camps, job opportunities will not look the same this summer. Shops and restaurants will probably not be running at full capacity, so they will not need as many employees, or be able to afford lots of employees after the damage caused by closing for so long in the spring. If you were planning on interning or being a counselor somewhere, that might not be happening either. Even so, make sure to note on your resume that you were supposed to intern or work somewhere, or even attend a certain camp, but it was cancelled. So what can you do instead? You can tutor younger kids, offer to remotely help with businesses (maybe with social media, helpful tasks, or blog posts), volunteer, or even be a virtual assistant for someone– helping with organization, communication, writing, and scheduling. 
The upside to all of this is that you will be forced to get creative about how you spend your time this summer. If done right, you can really utilize the extra time and get more out of it than you think. Learn a new language, instrument, explore a passion, or get really good at something. Maybe you are like my sister and love fashion– learn how to sew and create clothes or create a style blog. However you choose to spend your time, really dive into it and have something to show for your efforts. I recommend having some sort of end product. Before you start, set both small and large goals and map out your action plan to achieve them. Summer 2020 will be unusual, but it will be filled with opportunity. How will you make the most of the situation and enjoy yourself while you are at it? 
From Charlotte:
As we come to an end this year we are so sad to see it go, but can't wait for what the future has in store. We plan on continuing Rising Tides in the fall and will open the club up for new members to join!
We will continue to send out our newsletters regarding useful mindfulness tips, as well as meeting with the middle school support group to discuss stress, anxiety, and the overall difficulties of middle school.
We recognize that this summer may be a time of stress for many with plans being cancelled and not knowing when this will all be over, so feel free to reach out!
Best,
Rising Tides Team
P.S. Here are some podcasts and resources from our first edition of RT.  For more, find the RT portal on The Chronicle front page and read edition #1.
Books
The Anxiety Journal– "Exercises to Soothe Stress and Eliminate Anxiety Wherever You Are" by Corinne Sweet
Rewire Your Anxious Brain: How to Use the Neuroscience of Fear to End Anxiety, Panic, and Worry by Catherine M. Pittman and Elizabeth M Karle
Podcasts
Not Another Anxiety Show
Owning it: The Anxiety Podcast