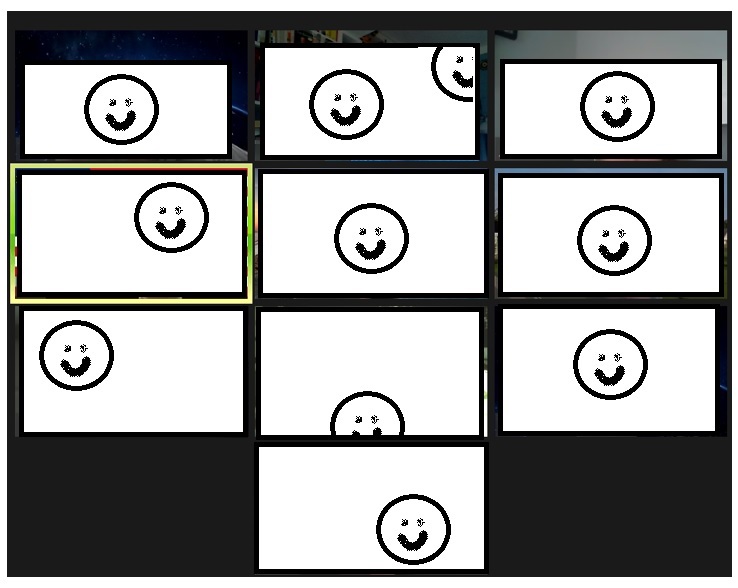 STANWICH ROAD/REMOTE – Changes are coming, we are told.  Nothing will be quite the same.
This may be true in the short-term for many aspects of life, but what about long-term in one specific aspect?
Throughout the pandemic, kids are partaking in online schooling, and with this new way of remote learning, it stands to reason that there may be long-term changes.
Still, according to Lauren Waller, US English teacher, we'll appreciate being physically in class together even more once we are able to return to campus.
"Online schooling isn't as lively or engaging as the school we know," she said in an email interview.  Once we are back in the school environment, students will be more engaged in class and kids will enjoy the "vibe" involved, she explained.
Technology learned now may still help with instruction.  With "Zoom," teachers and students could schedule after-class meetings within minutes. These tech skills learned by teachers and students will be very useful as we return to our regular school routine in the near future. 
Higher education may see changes in enrollment and therefore revenue.
Colleges and universities might not see less enrollment, but they could "see a different enrollment," Ms. Waller continued.  "Students may opt for less expensive colleges during this economic downturn, and less financially secure schools face a real challenge if they can't welcome students back to campus in the fall." 
While the college landscape will suffer an earthquake of sorts in the near-term, Ms. Waller thinks that people will still opt for a college education, but it might look slightly different for now. 
Even the youngest kids might see ripple-effects.
"In the younger grades, a sense of community and forging social bonds are paramount to the development of the complete learner," said Brian Miller, 2nd grade GCDS teacher.  Zoom makes up for that in some ways, but obviously it is not a perfect substitute.
"If we find that there are gaps in skills for younger students," said Ms. Waller, "teachers can work hard to individualize instruction whenever possible to make sure students are being met where they are and can continue to improve skills. 
It will take creativity and learning-as-they-go for educators.
"I am incredibly proud of our GCDS community and the students and teachers who worked so hard during this difficult and unprecedented period." 
—
Max Leininger is a rising junior who enjoys sports and history.