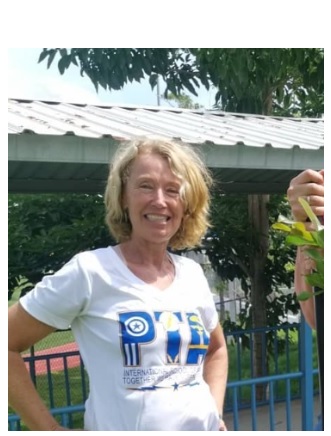 STANWICH ROAD/REMOTE – Make sure to have a good pair of boots on hand if you're taking a class with Dr. Nikki Barratt.
The new incoming science teacher at the US will likely have you exploring the environment here in Greenwich. 
An environmental scientist and engineer, she has a passion for teaching students about the ecosystem. Tailor-made for GCDS, where sustainability is part of the mission, she will share with her students the urgent need for protecting our earth; from cleaning up hazardous waste and cleaning our drinking water to planting forests and restoring streams.  The lush environment of Greenwich will be your classroom for much of those studies.  
Born in England, Dr. Barratt came to the United States as a young child and grew up in New Jersey, attending public schools. It was there that she fell in love with science. 
"I love everything about science. I love how it explains all the natural phenomena that we see in our daily lives" said Dr. Barratt in an email interview. " I love how knowledge of science helps alleviate fear, that it is based on data and facts, not emotion. I love that it is a way of thinking and a way of interacting with the world."
Where did this passion for science begin?  It is well-known that one teacher can have an indelible impact on a student's life. A young Nikki Barratt found that in her high school chemistry teacher.   
That is the teacher that Dr. Barratt strives to be.
"Throughout my teaching career I have encouraged students and mentored student projects that have an environmental focus," says Dr. Barratt, "It helps us particularly see that even as young adults you can make an impact on your community and the world, at large."  
While she has a deep and broad knowledge of the sciences, Dr. Barratt is quick to add, "there is still an infinite number of things I don't know! I am excited to explore them with my students! They should know that I will help them learn to be deep thinkers, and critical thinkers."
—
Max Konigsberg is a rising junior who enjoys basketball.