Businesses Face Tough Times & Tough Road Ahead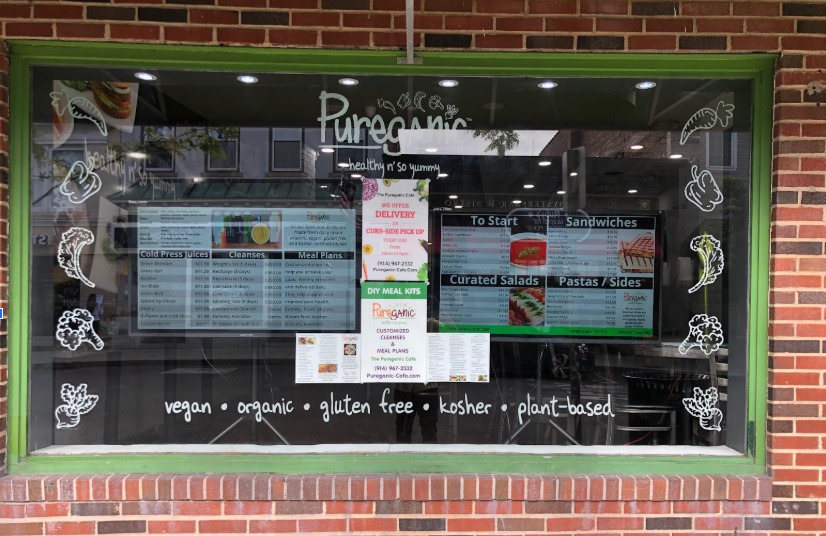 Hugh Sherriff ('22)
May 25, 2020
STANWICH ROAD/REMOTE – Business is sometimes likened to nature: survival is critical.
Adaptation during a crisis is key to survival.  This is apparent to all small businesses, especially if they are not deemed "essential," and keeping a vegan cafe opening during a global pandemic is certainly a challenge.
The Pureganic Cafe, owned by entrepreneur Les Deak, faced many new challenges to keep itself in a good position economically during COVID-19.
On March 17, all in-store activities stopped, and they adapted the street-side pickup and delivery business movel. Since COVID-19, Pureganic became half or at-best 2/3 as profitable as under normal circumstances. 
There are also less obvious effects from the stay-at-home orders.  Students attending local high schools are unable to come to the Cafe during their free periods and lunch to buy their favorite vegan smooths and juices.  Other regulations required by the state that required social distancing in working spaces and additional safety measures also negatively affected The Cafe's profitability.
Pureganic started in 2008 in Rye, New York. It was initially known as Andy's Pure Food. However, after being acquired in 2016, it was renamed by Mr. Deak.  Pureganic is an all-healthy cafe, serving vegan, vegetarian, kosher, and dairy and gluten-free meals. 
These external changes required internal shifts.  Instead of having a massive layoff like other companies and restaurants have had to resort to, Pureganic employees decided to cut their salaries and work times so that they all could have a job and be safe during COVID-19, according to Mr. Deak.
All 9 employees stayed on. 
With a reasonable landlord, Pureganic secured a rent holiday, meaning that the rent of these months could be paid later.
Later is a relative term, but the owner knows the current model cannot be sustained forever in a business sense.
"At the end of the day, I just don't see how it going to be a rapid recovery just because there are so many unknowns."
—
Hugh Sherriff is a rising junior loves computer science, economics, and obscure game genres.