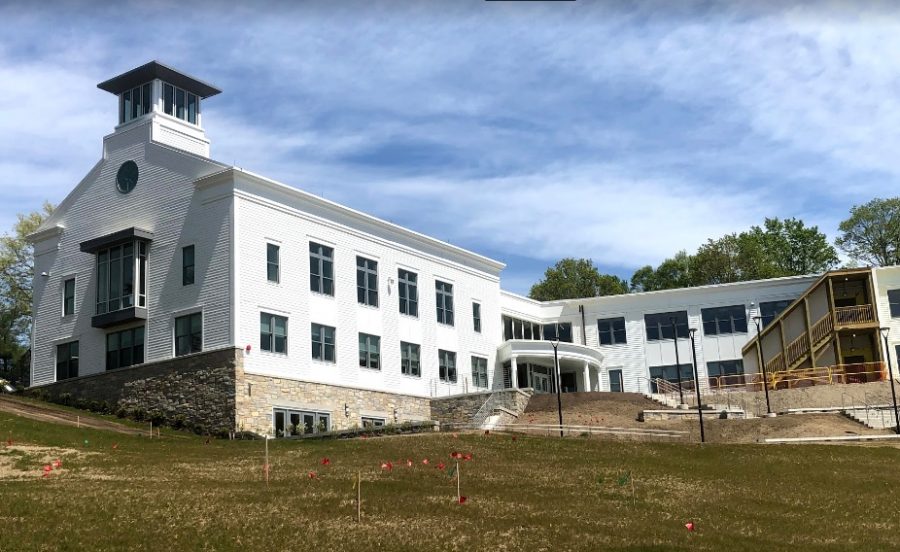 Staff
STANWICH ROAD/REMOTE – Through Zoom meetings and virtual votes, the Student Government ratified the final measures of their inaugural year.  Outgoing officers participated in a Legacy Committee which will be an annual 'passing of the torch' from one Senior class president to another.  This year, with no elections in the spring due to the quarantine, the Legacy Committee convened in its current governmental structure.
STRUCTURES:
Student Government will include
Elected leaders (President, Vice President with clear job roles, and a Secretary/Treasurer Position. These make up the EO's [elected officials])
Voluntary representatives as this year. 
Delegates will hold seats in government to represent various campus life arenas:
Service
Sustainability
Athletics
Arts council
Student Life
Reorganizing committees: Rethinking the responsibilities of representatives and officers to lead and implement committee work.  
Reps may take leads in their own proposals with tight deadlines to move ideas forward or let them 'die' in committee. Also the "designated" reps in the above list can lead on issues related to their work.
ELECTION SCHEDULE:
Elections for next year (assumes a Sept 8th first day of school that is NOT remote)
All Grades* will take place at these times:
Sept 10: Student Government Elections announced 
Sept 14: Candidate Application Submissions due digitally 
September 15-17th: Speeches to grade-level specific audiences + questioning from Student Reporters [we will make accommodations for anyone who may be remote learning due to health concerns]
+ Seniors running for office must give a brief speech in front of the full student body (at Town hall Sept 15)
September 18: candidates are elected by digital ballot (top vote getter = pres, 2nd = VP, and so on…)
*a delay for incoming 9th graders was strongly considered.  Advisers, elected leaders, representatives, and a sampling of current 9th graders were unanimous that not holding elections to give people a chance to learn about one another was a larger setback than having a student government without 9th grade representation for 4-6 weeks.  It was also suggested that any student who is interested can still be a leader in student gov even if they only later determine their interest.  Lastly, they have 3 more years to run for offices.   
GOV FORUMS:
Government Forums: Grades will reserve the Commons where all elected officials will gather every 2 weeks for an open forum lunch, without adults in the room, so students can come in and share ideas/concerns/problems so that officials can bring them up in the spirit of finding solutions.
THE "DYLAN" OATH:
The following oath/promise was approved by school leadership and student government to be administered when officers assume their responsibilities after their office titles are determined by vote.
I (state your name) recognize and promise to uphold all the responsibilities and honors that come with representing the (grade level) as its (title/role) in the GCDS Student Government. I will work and operate with the values of Tiger Pride prioritized in my mind, and will always be conscious that I am representing the ideas and necessities of the entire student body. 
With this oath I promise to provide a voice for the student body, being a bridge between them and the school's administration, as well as an active participant in school events for the betterment of school culture. 
With pride we fight, with honor we serve.