Can You See the Signs?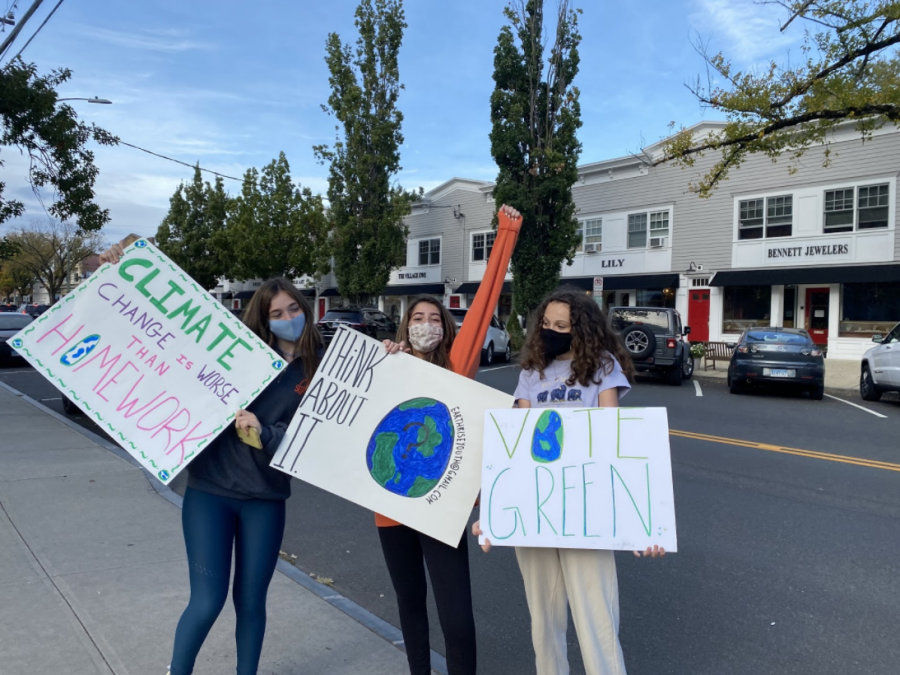 This past month, the EarthRise Youth Club organized its first two Rising Signs events in Old Greenwich. Twenty student participants held signs showing their stance on the (then upcoming) 2020 election in regards to the environment. 
EarthRise Youth is a multi-school organization with over 20 student members from Greenwich Country Day School and Greenwich High School. Ms. di Bonaventura, the director of sustainability at GCDS and faculty advisor of EarthRise, and Ella Brahmst, a junior and club president, founded the club last winter. Since then, they appointed Genna McQuillan as the GHS EarthRise leader. The organization's goal is to raise awareness and provide solutions to climate change through students' voices. "If we can't vote, it is important to express our voices on subjects that we believe are critical. I believe big or small, whatever the younger generation participates, it illustrates the importance of the matter at hand," Ella Brahmst explained.
Ella first came up with the idea of Rising Signs this summer while she was in Maine. Every day for a week straight, she drove by a man holding a cardboard sign that said "BLM" in pencil. She explained that, "his message spoke volumes with the simplicity of the sign. The fact that he went outside every day for a week in order to say something that he felt needed to be said shows the importance of the statement." Ella wanted EarthRise members to do something similar to express the change in public perception needed to save the environment.
On Monday, October 19th, 17 student members from GCDS and 3 student members from GHS, held their signs for everyone to see. They also did this on the last two Sundays before the election. The students received mostly positive reactions, with 20 honks in support from people driving by each day. "For the individuals who did not entirely support our mission, they still saw students taking time out of their lives to illustrate how important our environment is to us, so hopefully we left an impact on their thoughts about the pertinent topics of the environment," Ella said. Many of the students' signs said "Vote Earth" or "Vote Green."
Due to the positive feedback that EarthRise received from the community and the schools, Ella and Ms. di Bonaventura definitely see themselves organizing more events like it. According to Ella, "EarthRise has other very exciting events in the midst of planning also, including giving a workshop on Intergenerational Justice for Climate to NYC schools at the Student For Environmental Justice Conference."
A note from Ms. di Bonaventura- "If you'd like to rise with EarthRise you still can! We meet on Wednesdays at 3:00 in the first-floor breakout space, usually. Shoot Ella an email letting her know you want to check it out/join."
About the Writer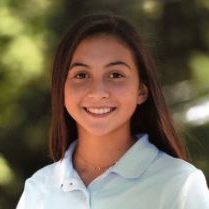 Carmie Zuniga, Staff Writer
Carmie Zuniga, a sophomore at GCDS, is a first year reporter for The Stripe Chronicle. By writing for the Stripe Chronicle, Carmie hopes to spark conversation,...