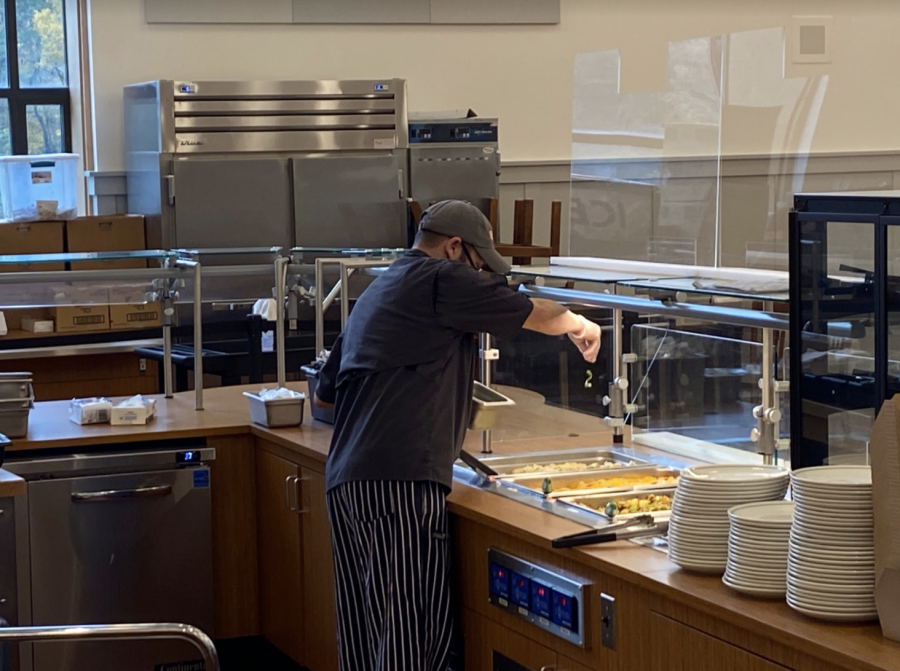 The struggles of 2020 continue, yet life has to go on. This article dives into the adjustments our lunch staff has made to deal with the ongoing pandemic, and the impact it has had on them.
2020 has been a year like no other, as the coronavirus has had a huge impact on the world as we know it. Specifically here at GCDS , life has been a little bit like a roller coaster for all of us, whether we were at school or remote. After a lot of adjustments, our school has finally made a hybrid schedule that works perfectly, and it allows us to go to school twice or even three times a week, with certain safety protocols of course. This has impacted a lot of things at our school, but what this article is focusing on today is how the lunch staff adjusted to the new guidelines. An interview with Mr. Stein, a member of our lunch staff, will be shown in this article and he will tell us about the struggles and adjustments the staff has made to deal with these unprecedented times.
I had many questions going into this interview, as there were so many topics that I was curious about. However, I had to narrow the questions down and ask the most important ones, questions that I am sure that many people at this school are curious about, as well. First things first, I wanted to ask a simple yet important question. What was it like having no breakfast? The answer I got actually surprised me. "We did not spend much time on breakfast. It was relatively easy to make the fruit, eggs, and the other food. Now, we spend more time sanitizing the food and tables for lunch as that is our main focus." A surprising answer, as many, including myself, thought breakfast took a good chunk of time to prepare. Now with breakfast out of the equation though, the staff can focus on making our lunch as delicious and as safe as possible.
The second question I asked Mr. Stein was if the hybrid schedule has caused more difficulty than usual. I assumed it would be harder, but once again, the answer was surprising. He said, "It is actually easier due to there being no rush. Before, over 100 people would rush into the cafeteria. Now, it is divided, and it gives us more time to make the food." Looking back at it now, it certainly makes sense. Dividing the people into 3 groups must make it easier for the staff, and they deserve it, as I know they have been overwhelmed in the past and following all of the new Covid safety protocols must be their job even more difficult.
My third question that I asked Mr. Stein was how they determined 3 people per table. He said, "The decision was actually not made by us. I believe the people made the decision based on CDC guidelines. 3 people were the closest thing to six feet apart so I believe that is how they made the decision." This was a very intelligent move by the people at GCDS, as it is necessary to ensure the safety of our students at all costs, no matter where they are.
My fourth and final question I asked Mr. Stein was about the thought process of choosing what food to make and if there was a pattern. He said, "Last year, I prepared over 60 menus, and a lot of them did not originate from the United States. I wanted the kids to experience food from all over the world. This year however, we are much more limited with our options. Next year, we will have a brand new kitchen though which will allow us to expand even more than last year." While being limited this year isn't great, it was certainly very exciting to hear that next year, the lunch staff will have a new kitchen. With a whole new kitchen, expect the lunch staff to make a ton of quality meals filled with variety. The year 2021 could be the best year ever!
Overall, this year has been tough for us all, especially the lunch staff. We all owe the lunch staff a huge thank you however for their perseverance during these times. The amount of effort they have put in speaks volumes of how much they care about our health and safety, and we should not take them for granted.