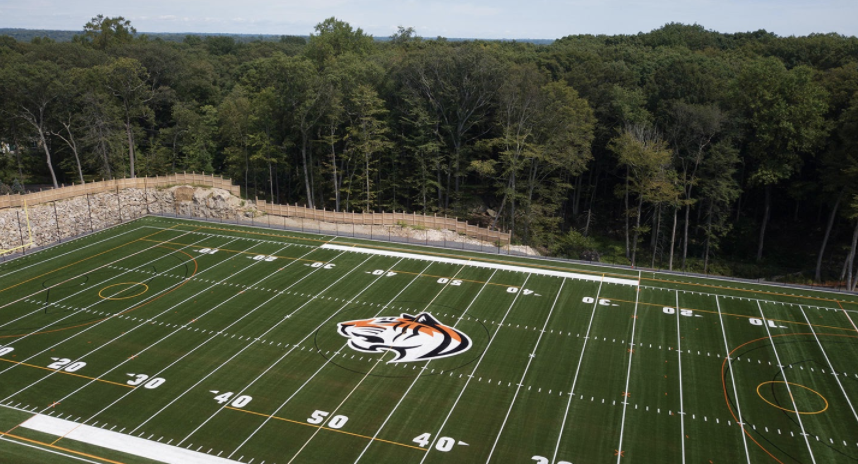 The GCDS athletics program unveiled a new Diversity Equity and Inclusion (DEI) position for the athletics program. Along with that, they also announced who would be holding this new position.
Tim Helstein (GCDS athletics director) announced this new position on September 18th. This job is the first of its kind at our school. DEI has always been something of great value at GCDS, and, with this new job, the DEI program will now be working with the athletics department to assure that the students from our community, as well as other communities, feel that they have a voice on the field and are accepted regardless of their race, gender, or creed. 
Our country is currently going through a difficult time with racial tension which has prompted many schools around the country to build stronger DEI departments. The concept of DEI in athletics is rapidly growing, not only in high school sports in Connecticut but also in college level sports and professional sports. While being a fairly recent addition to many schools, DEI in athletics is strongly supported nationwide by high schools, colleges, and professional organizations like the NBA. The NCAA has made tremendous strides in creating an accepting atmosphere throughout all their levels of collegiate athletics and setting the tone for high school athletics.
Tim Helstein announced that Keith Willimas will be the coordinator for DEI in athletics at GCDS. Mr. Williams is in his second year at Country Day, and, prior to this job, he worked in the Lower School Physical Education department, as well as working with the boys varsity basketball team. When asked about what made Mr. Williams the perfect candidate for this position, Mr. Helstein did not hesitate to state that "Coach Williams is a superstar … Having him in this position, somebody that's truly willing to have both comfortable and uncomfortable conversations, somebody that our student body could look up to and emulate… to have a person that is as passionate, as educated in DEI work, and as truly likeable as Mr. Williams where he just brings the best out of people, to have him in a role like this is truly a dream come true for us all" (Tim Helstein – Athletic Director). Mr. Helstein, along with other members of the community, has shown a lot of excitement for this new position. Since this job is so new, many people in our community  are also curious as to what the purpose of this job is and what it entails moving forward. Mr. Helstein added that, "This is going to strengthen our athletics program to give us a new lens of understanding, empathy, education and equity towards our teammates, coaches, referees, opponents, and our community. This can only strengthen our program and I hope that we will be on the forefront of doing something like this".  
Mr. Williams also has big plans for this new branch of DEI and wants to help the athletes and our school community grow. "I have a million plans, I think our school has already done a great job in terms of equity and inclusion … like anything else. I think our community can always grow and become stronger" (Keith Williams). Tiger Pride is something our community lives by and it is an aspect of our everyday lives that Mr. Williams wants to spread further and embed deeper into our character, both on and off of the court. Sports are an important aspect of the GCDS culture, and Mr. Williams believes that everyone has a place and should feel that they always have a voice in athletics. Through this new position, he plans on creating an atmosphere in our athletics program that brings people together and allows for all to participate. "The cool thing about sports, and I've always said this and always believe this, is that I believe that a ring of sports is so universal and it brings people together like nothing else in our society because no matter where your from or what your family believes in, once we are on the field we are all working together for a common goal" (Keith Williams). Tim Helstein, Keith Williams, and the rest of the DEI and athletics program are more than excited to make sports a place where anyone is accepted and can participate, therefore strengthening a sense of Tiger Pride throughout our community.