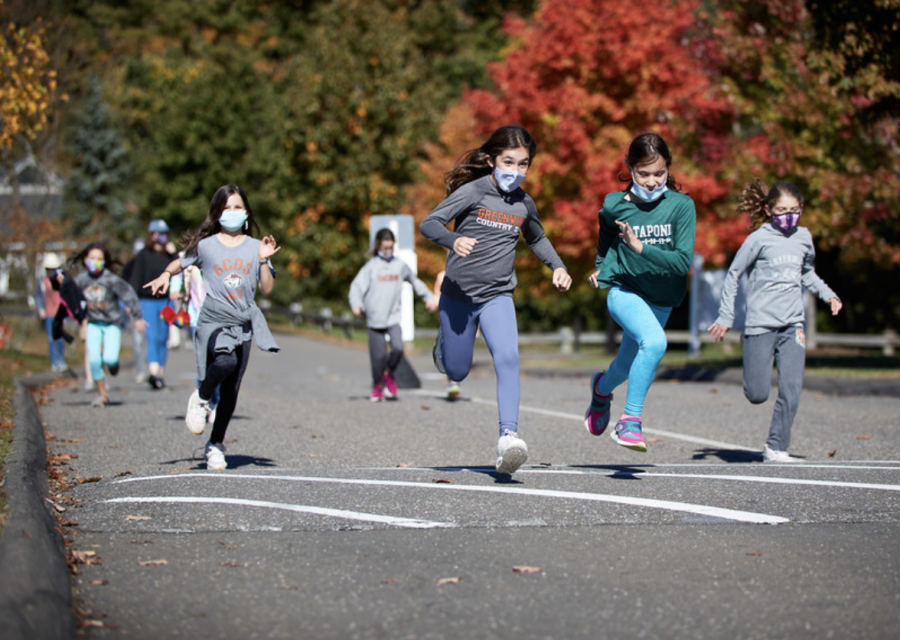 COVID has taken a lot of events and activities away from us, but not the GCDS annual Walkathon!
While the 2020 walkathon will look slightly different this year, due to COVID, after several months of planning, the Walkathon is set to take place this weekend, October 17-23rd. The Walkathon is an event that the whole community looks forward to, from students, and faculty, to parents and alumni. This year's cause will be the Digital Divide, which is especially important this year due to COVID. GCDS will be donating to Building One Community, Cove Early Education Institution, and Friends of Commission on Aging. Fortunately, the walkathon will still be a charitable event, but it may be difficult to achieve the same level of school spirit.
For starters, it won't actually be an all-school walkathon. Every grade from nursery to 8th grade, as well as alumni, will have approximately 30 minutes to complete the Walkathon loop on Saturday. Families are also welcome to walk during these slots. 9th graders are able to complete the Walkathon on Stanwich Rd. on Friday, October 23, and 10-12th graders are completing their Walkathon on Monday, October 19th,  on Stanwich Rd. as well. The games and bakesale have been canceled and the annual performances will be held virtually. When asked about the Walkathon in an email interview, Mrs. Donnalley, coordinator of the Walkathon, said, "It's going to look VERY different but we are excited it's still happening! It will be great for parents to get to see each other since they can't come to school this year!" Everyone is excited, but students are a little disappointed that it will be so different this year. "I would rather have everyone be there together, having fun," said Calder Perry, a new student to GCDS, in an interview.
Despite the setbacks, GCDS has done an amazing job in setting up this event. Although it is nice to focus on the good, everyone has to face what is going on in the world today, and it is perfectly okay to acknowledge it. Dr. Jeff DeTeso, Upper School psychologist says, "It is super sad that so many of our expected traditions are taken away, and all of us are experiencing loss, but it is nice to remember that we are doing this for our community to be safe." The safety of the community is the number one priority right now, which is important to remember when thinking about everything that has to be canceled or changed. 
The GCDS Walkathon has always been an event that strives to foster school spirit while encouraging positive change, and it succeeds every year. Attendance will likely be lower this year, as well as the money raised on the day of the event, but it is still a success that the Walkathon is even happening. The school's ability to adapt and pull together an event that follows guidelines, encourages school spirit, and serves the greater community, illustrates who we are as a school.