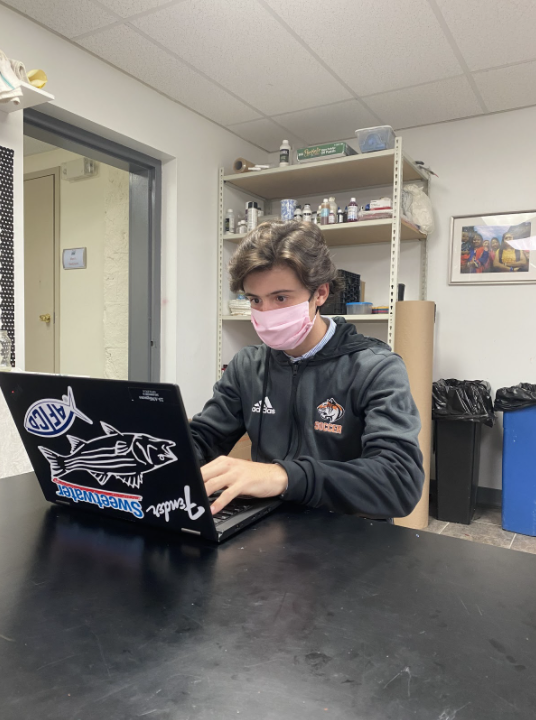 STANWICH ROAD – After a hectic first few weeks of school, the new Student Government had its first official meeting of the school year on Wednesday the 30th of September. Here is what you need to know: 
Student Government elections were held in mid-September, and the upper school student body voted in our new officers. The Student Government at GCDS consists of one Student Government President, which was filled by Sam Weiner, in addition to grade-level President(s), Vice President(s), and Secretary(s)/ Treasurer(s). 
The following students were elected-
9th grade
President: Calder Truesdale
Co-VP: Chloe Caliboso & Tucker Winham
Co-Sec/Treasurer: Maia Somma & Teddy Lansing 
10th grade
President: Tito Miguens
VP: Jayne Mangan
Sec/Treasurer: Dylan Schwartz
11th grade
President: Tessa Loverro
Co-VP: Ella Brahmst & James Fiore  
Co-Sec/Treasurer: Camille Jordan & Georgia Mann
12th grade
Senior Class Co-Presidents: Sophia Arnaboldi & David-Jared Matthews
All-Upper School
Student Government President: Sam Weiner    
The Student Government is responsible for representing the best interests of the student body on matters which aim to enhance the overall community experience. They do this by planning and executing social and educational activities, on behalf of, and at the request of the student body, according to the charter. 

During the first meeting, the officers discussed their priorities for the school year, with a particular focus on an "early win." These ideas ranged from fairly minor but impactful changes such as the new and unpopular cell phone policy, dress code, and the directional use of the stairway, to some more extreme ideas such as the return of intersession and internships. 
This initial Student Government meeting was geared towards the suggestion of ideas, and after thorough discussion, debate, and a few laughs, the officers agreed on their next steps. They realized that many of these actions will not be easy to implement, however, Sam made it clear that he is committed to "getting things done."
At this first meeting, there was little discussion on how the officers will receive input from the student body to help them define their priorities for the rest of the year. Be sure to reach out to your class representatives or officers to share your thoughts on any community enhancements you have in mind.